TRAVEL UPDATE: Coronavirus Virus Disease 19
UPDATED AS OF: 5/20/2020
---
Resort Safety Standards
In this time of uncertainty, maintaining the health and safety of each guest is of upmost importance. View individual resort's plans to combat the coronavirus below.
---
Delta Airlines June Schedule Update
As costumer demands, CDC guidelines, and national travel regulations change, Delta Airlines is updating and adapting their June flight schedules. You can view the current updates using the link below:
---
St. Lucia Reopening Tourism Sector June 4th
The government has announced a phased reopening plan for the tourism sector beginning on June 4th. Phase one involves welcoming international flight at Hewanorra International Airport from the United States only. In order to stop the spread of the Caronavirus, St. Lucia has followed the World Health Organization's guidelines and will be implementing new protocols including:
Visitors are required to submit proof of a negative Covid-19 test within 48 hours of boarding their flight
Upon arrival, all guests must continue the use of face masks and social distancing.
Visitors are subject to screening and temperature checks by port health authorities.
New separation measures put in place in taxis to protect drivers and costumers
Protocols will be explained and reinforced through the use of signage throughout the island.
---
Delta Airlines Update: Delta is extending ticket validity all the way through May 31st, 2022 with waived change fees and increased flexibility in dates. This offer is available for customers who have travel already booked in April or May, 2020 as of April 3rd, 2020 and for those with existing eCredits or canceled travel for March, April, or May of 2020.
---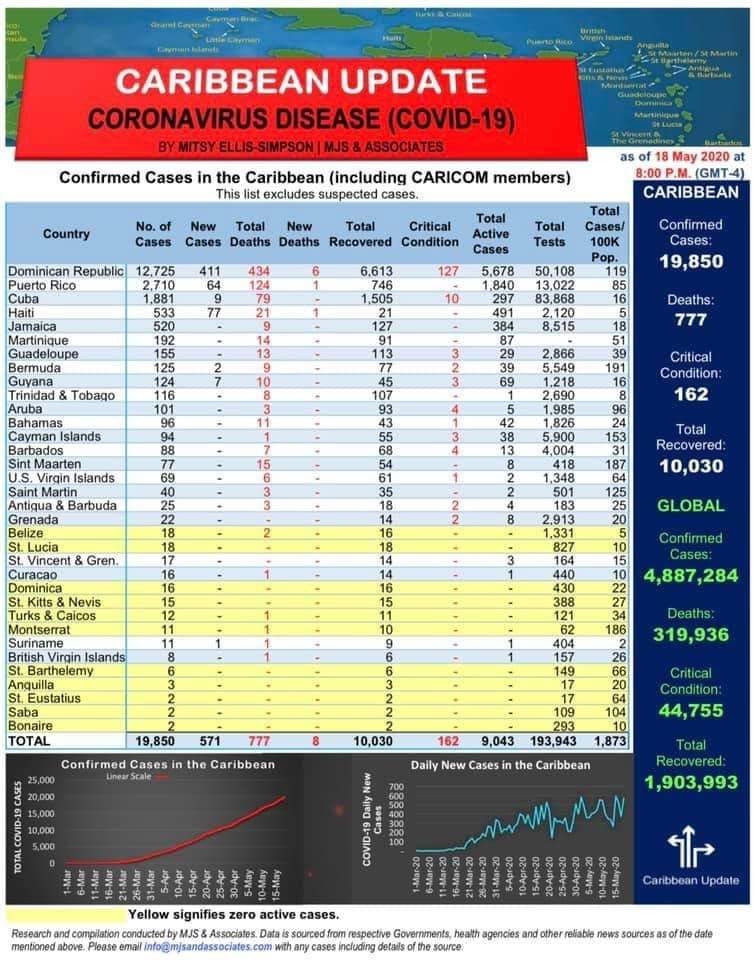 ---
TRAVEL UPDATE: Coronavirus Virus Disease 19
Coronavirus, officially named Coronavirus Virus Disease 19 (COVID 19), was officially declared a public emergency by the World Health Organization. Following attempts to contain the spread of the disease, some delays and cancellations are inevitable. For those with TravelSafe insurance, you are encouraged to call 24/7 with any and all questions regarding how your travel could be affected.
---
Lita's Natural Hand Sanitizer: Lita's All Natural is offering hand sanitizer that meets and exceeds the governments requirement for isopropyl alcohol. Each spray bottle is refillable, reusable, and recyclable! The formula also includes aloe vera and lavender essential oil.
Save 15% when you use code RC15
---
Roatan Diving Academy - Improve your skill demonstration quality, learn how to teach in open and confined water, knowledge development presentations, and PADI standards and how to use the instructor manual. Train in a 5 star instructor development center with highly experienced staff. As part of IDC training you will be certified as an Emergency First Response Instructor and learn how to teach and certify EFR courses!
To learn more contact Roatan Dive Academy at gopro@roatandiveacademy.com or visit their website
---
Turquoise Bay Resort Photo Fest 2020 - The fifth annual Roatan Underwater Photo Fest will take place at Turquoise Bay Resort November 14-21, 2020. You can spend the week learning and perfecting underwater photography skills. With easy diving conditions and a variety of subjects to shoot, this a great opportunity for all underwater photographers!